Have you ever started any Online Business? If not, then it's the right time to start. You may come across an Affiliate Marketing Business.
In this article, we will guide how to start Affiliate Marketing with no money in India. In the era of the digital landscape, affiliate marketing stands as a powerful avenue for bloggers and the content creators to prefer their platforms. Affiliate marketing is a growing industry and is also considered performance-based marketing where all bloggers and content creators interact with their business partners to promote their products or services. In return, they get commissions on every click or sale through the affiliate links. All Affiliates get profit by earning commissions, while merchants extend their reach without having to pay for traditional advertising. These commissions were generally paid usually a percentage of the sale price or the fixed amount. 
How Does Affiliate Marketing Work?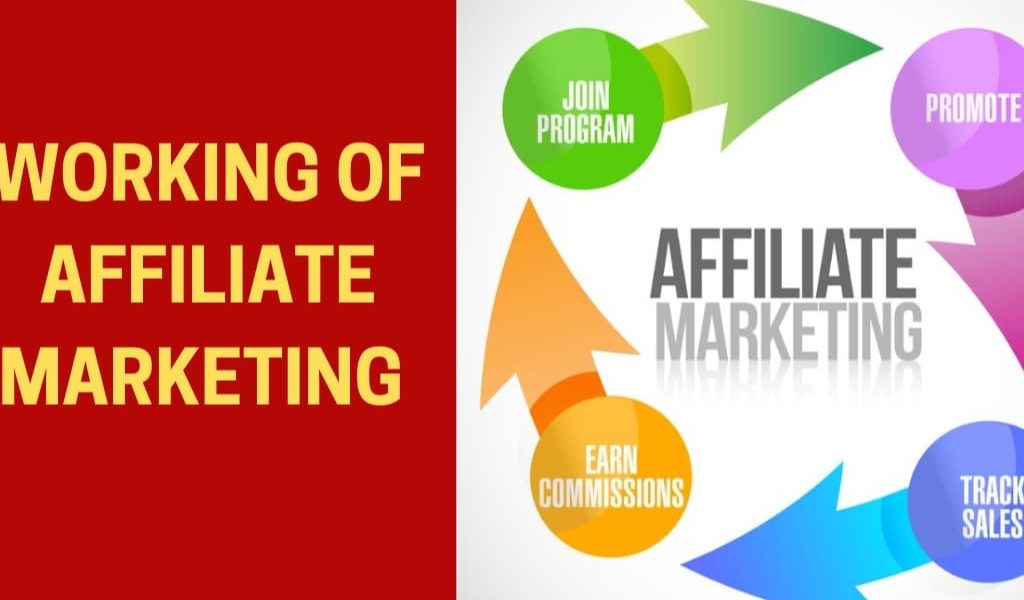 Affiliate Marketing is defined as the process of generating an income from recommended product or service by another company's products or services.
For example, if you want to publish a blog post for any product, then someone wants to buy your product by clicking your affiliate link and so, you will get paid for that.
Affiliate marketing mainly works by allowing individuals to promote and sell a company's products or services in return for getting a commission on the sale. Every time when someone buys something the individual tries to earn the commission through the unique affiliate link associated with their recommended products or services.
However, Affiliate Marketing works like:-
An individual shows a link for store A on their website or a blog.
A customer clicks on the affiliate link.
Then the customer purchases from Store A.
The affiliate network tries to record the transaction.
The purchase gets the confirmation from Store A and then the Affiliate will get the commission.
Here are some benefits to discuss about Affiliate Marketing:-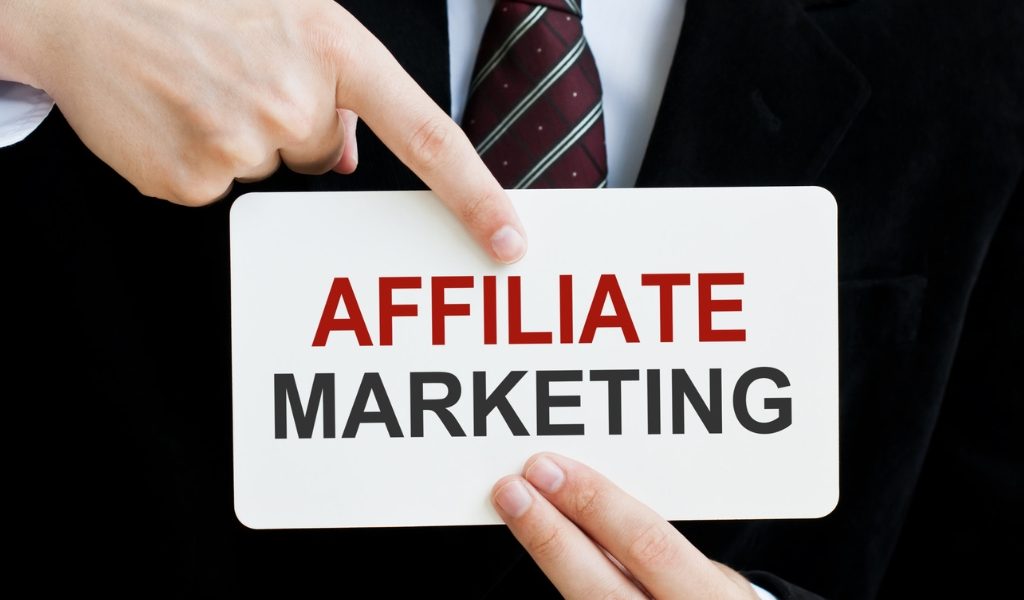 Low-risk Business Model– There are no major risks involved with Affiliate marketing as investment in this business is zero and if it doesn't work, you may leave anytime. Even many businessmen were operating at losses because their cost of existing in the market is very less. So, this is not the case with Affiliate Marketing.
Low-Stress Entry– While initiating the affiliate marketing business requires no investment while some resources generally speed up their journey with no mandatory. In fact, there are some companies that allow many individuals to sign up for their accounts free of cost like Facebook, Youtube, etc. can help you to get started.
To make the deal smooth, some individuals offer bonuses to affiliates which means you can start earning money.
No Global Restrictions- As we all know, Affiliate marketing is not dependent on any location with the promotion of products across the world wide web, by making it appealing with high commission-based options available. There are various affiliate marketers getting hundreds of thousands of dollars every month and some popular names were Patt Flynn, Jhon Chow, etc. who made a great name & fame in the industry.
All of these should motivate you for starting affiliate marketing and if you are interested to know how to start Affiliate Marketing with no money, keep reading to know about it.
Let's Discuss Affiliate Marketing Without Investment.
Yes, we can easily start affiliate marketing without Investment. You can start your business only with the help of the Internet and it only takes money for the Internet which gives you money in return.
The thought "It takes money to make money" is typically accurate, but not with these strategies for beginning affiliate marketing without investment.
Once you start receiving rewards, you may start investing money in your affiliate marketing campaigns to help grow your business. However, affiliate marketing is a real business that you can launch without any investment.
How to Easily Start Affiliate Marketing?
Affiliate Marketing has emerged as a passionate way to earn money online. The concept is quite much simple as you start promoting products or services from other companies and when someone buys through your unique affiliate link, you will earn a commission. For you and the company you are promoting, it's just like a win-win situation.
The truth behind this strategy is, you must know how to start affiliate marketing with no money if you are able to put in some effort, time, and also creativity. In this guide, we will explore some steps to start your affiliate marketing journey on a limited budget in India. 
Choose your Niche wisely
Find Affiliate Programs
Decide on a traffic source
Create High-Quality Content
Optimize for SEO
Leverage Social Media
Increase your Audience
Analyze and Adapt
Be patient and persistent
Choose your Niche wisely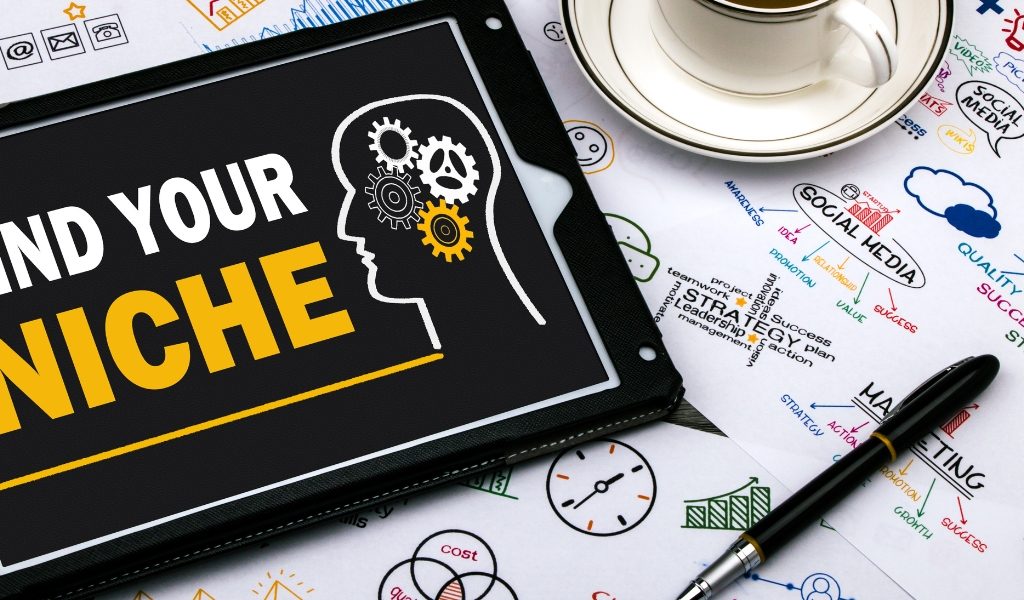 Selecting the right niche is the basic foundation of a successful affiliate marketing venture. Your niche should be like you are passionate about something, as it will make your marketing efforts more effective and efficient. A niche is a topic on which your authority will depend.
There were some various recommended niches you must opt like
Health- Fitness, Weight loss, Yoga, Nutrition
Tech- Gaming, Software, Web Hosting
Lifestyle- Fashion, Beauty, Jewellery, Accessories, Luxury
Home- Dogs, Plants, Security, Baby products
Hobbies: travel, photography, golfing, outdoors
The reason for niche requirements is if you recommend different types of products, people will not be able to see you as an expert which they can easily trust. But if you recommend a specific type of product and create attractive content about it, then people will see you like you have experience in that particular field.
Selecting the right niche is the basic foundation of a successful affiliate marketing venture. Your niche should be like you are passionate about something, as it will make your marketing more effective.
Here one question arises, How do you choose your niche?
A niche is defined as a business concept that describes a specialized broader area market and allows companies to differentiate themselves and competition offers various products or services. The various steps to follow to find your niche are as:-
Look at your areas of interest and strength.
Improve your thinking
Identify the market.
Find a lucrative niche
Test your theories.
As you start with a niche in which you are already interested can help you save money. If you are already familiar with the niche, there is no need to invest in expensive courses or resources available in the market.
Find Affiliate Programs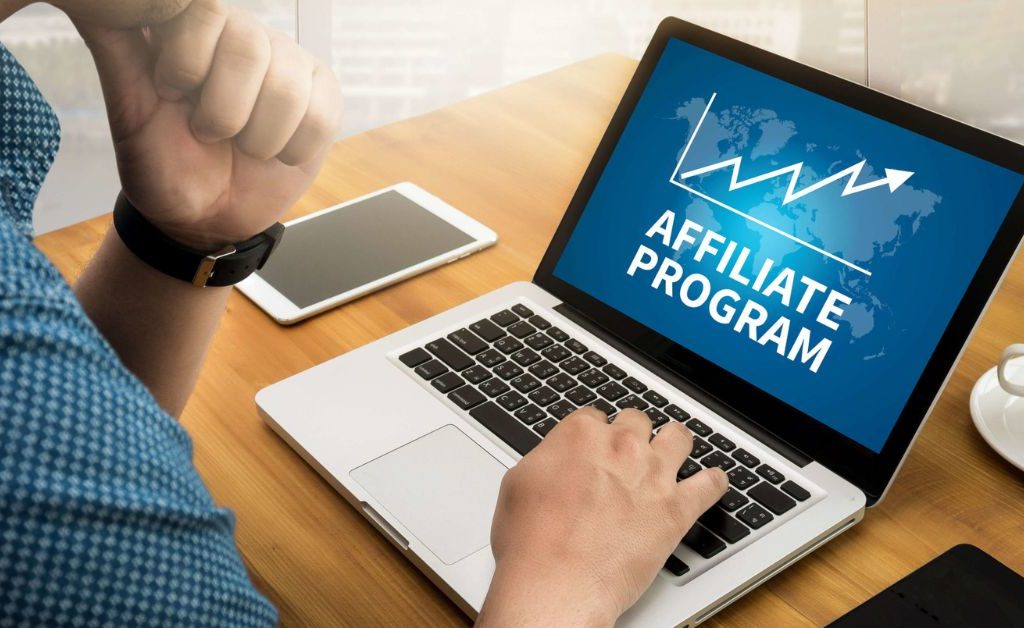 Once you've decided on a specialty, you need to look for affiliate programs that fit your preferences. Both affiliate networks and private commercial programs are widely available. Here's where to look for them:
Google Search: Search "your niche + affiliate program" or "product + affiliate program" in Google to find pertinent opportunities.
Affiliate Networks: There are many well-known affiliate networks where you may find a variety of goods and services to promote, including ClickBank, Amazon Associates, ShareASale, and CJ Affiliate.
Contacting Businesses Directly: If there is a certain business or item you are interested in, visit their website and seek the "Affiliate Program" or "Partnership" area. Some businesses have internal affiliate program management.
Check Social Media: Use social media sites like Twitter and LinkedIn to find businesses in your niche. There, they frequently disseminate information regarding their affiliate programs
Affiliate networks offer thousands of merchants in various kinds of niches like CitiBank, ShareASale, etc.
Decide on a traffic source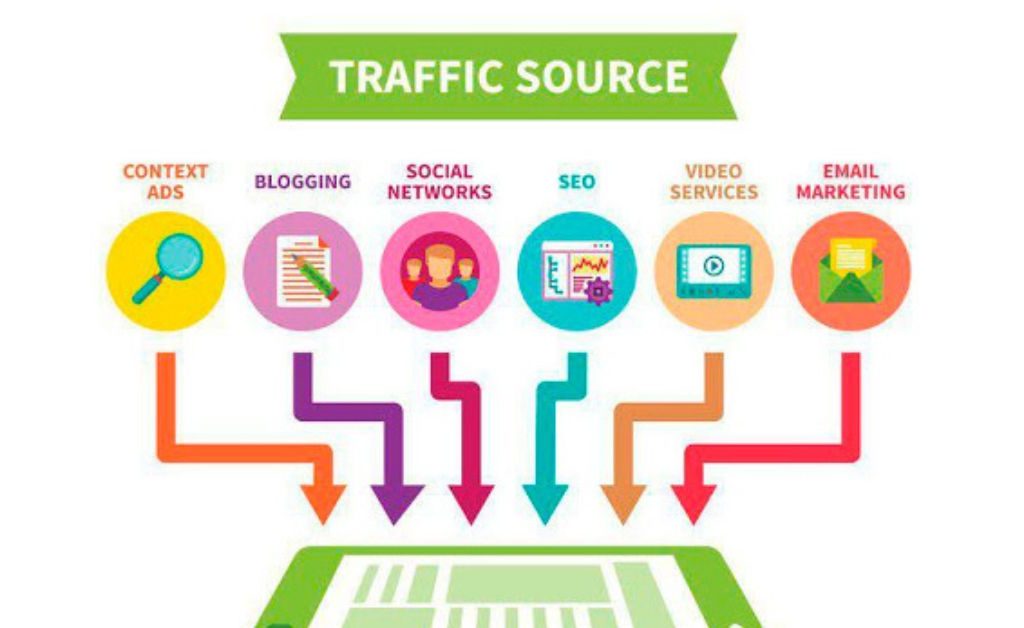 You will need to start considering the audience's traffic source at this specific stage. People frequently think that starting a blog requires having a dedicated website, which is costly. Although one is not required, it can be helpful later on when you are ready to grow your business.
Other traffic sources, like social media sites, YouTube channels, and forum-based websites like Reddit and Quora, are mainly used to start making affiliate sales. Let's examine the benefits and drawbacks of Facebook and YouTube as follows:
Facebook
Pros- It is the world's most popular social networking site. You can access a huge audience.
Cons– Younger audiences find it less appealing. Organic reach is poor.
YouTube
Pros– It is excellent for optimizing search engines. More than two billion people worldwide
Cons– The majority of niches are highly competitive. Videos must be polished and of a high caliber.
To start building a journey in the era of affiliate marketing, there is no requirement of money, The only thing you require is to reach the right audience. There are a lot of affiliate marketers who are running their channels through social media. The most popular example is PaperyThoughts,i.e., a YouTube Channel that creates various YouTube videos. This channel generates various affiliate sales through the links to refer to the products in the video description.
Create High-Quality Content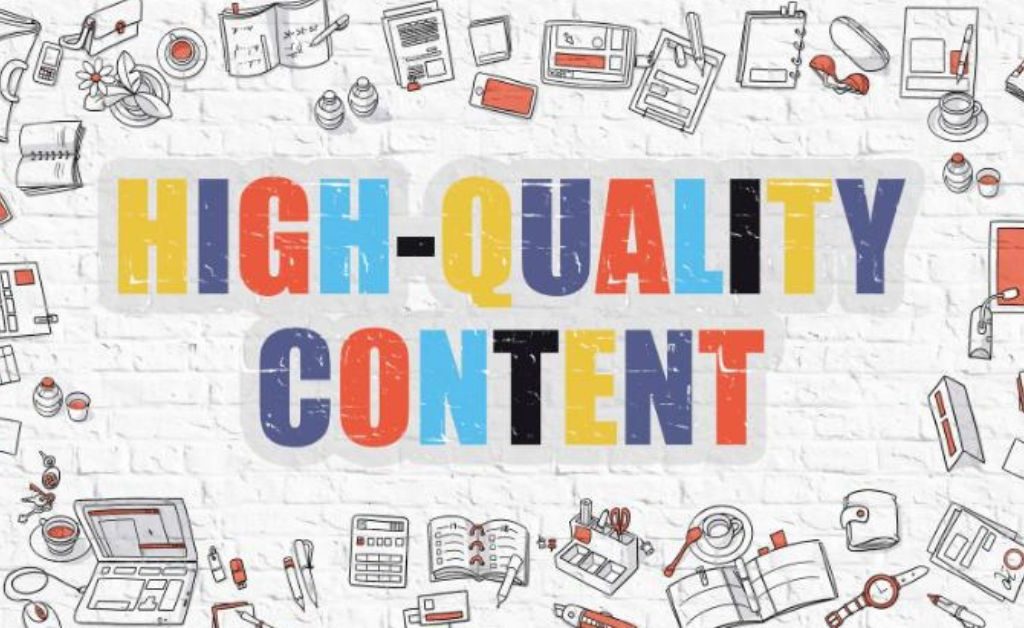 No matter which platform you may decide to use for affiliate marketing efforts, the next step you must follow is creating content to reach the right audience that builds trust. In affiliate marketing, content is a major part. While creating valuable content, you don't need any money. Starting a blog, youtube channel, or any social media account mainly refers to your niche. You have to share informative and engaging content that applies to your targeted audience.
In today's world, Internet users were spread all over the world and they spent most of their time on social media. What keeps them online on social media most of the time? Obviously, Great content. So, Content must be creative and eye-catching that perfectly captures the attention of the people.
Here are some suggestions for free content creation
Blog Posts: Create educational texts, how-to manuals, and reviews of products that are relevant to your specialty.
Video Marketing- Create YouTube videos to share your knowledge or offer product reviews.
Social Media- Use social media to regularly provide updates, advice, and suggestions on sites like Facebook, Twitter, and Instagram
Guest blogging: To increase your audience, submit guest pieces to well-known blogs in your niche.
Optimize for SEO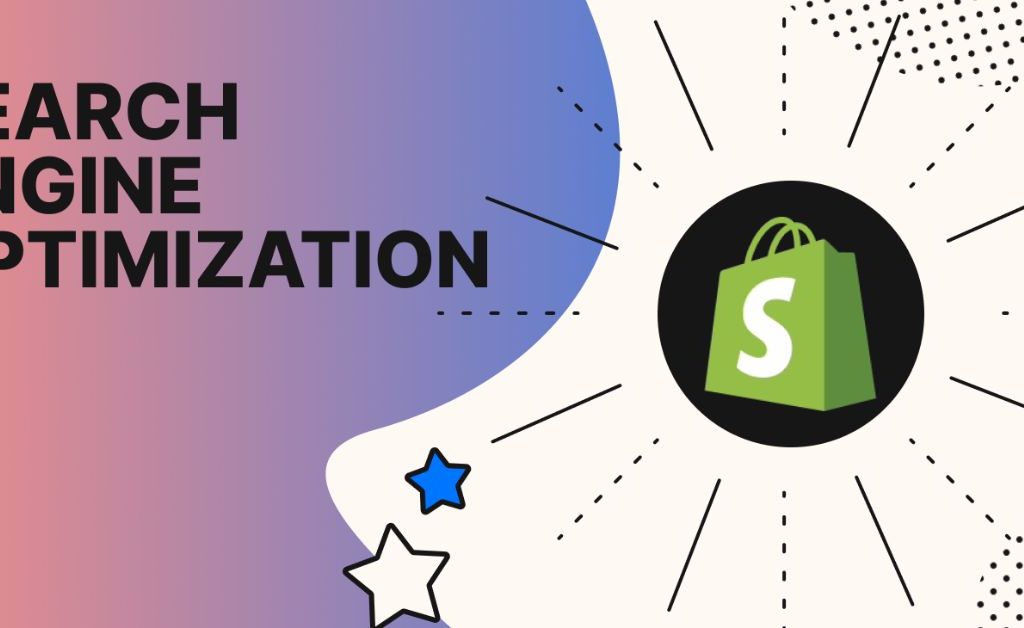 Generally, organic traffic depends on search engine optimization (SEO). Learning the fundamentals of SEO will improve your content's position on search engine results pages (SERPs), which can increase traffic to your affiliate links. SEO is very crucial to ensure that your valuable content ranks well in all the search engine results pages and attracts organic traffic. You may also follow various SEO techniques like Keyword research, high-quality content, user experience, internal & external links, schema markup, etc.
Leverage Social Media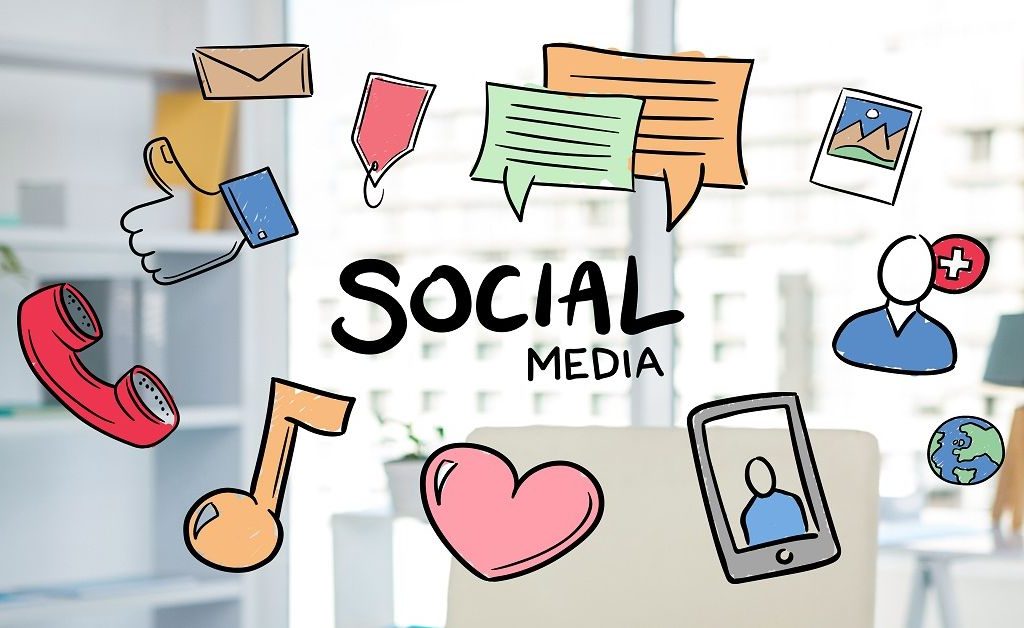 Social Media is just a powerful tool used for affiliate marketers and it doesn't need any cost to create and manage profiles. In affiliate marketing, you should always engage with your right audience, content must be shared, and also try to build a community around your specified niche. Always try to utilize popular social media platforms to reach out to the right audience.
As we already know when starting affiliate marketing there is no requirement for money but you require only the right audience. There are a lot of affiliate links that are generally running through social media channels. They also generate various affiliate links through the links to refer to the products.
Let's discuss some main social media strategies:-
Consistent Posting: To keep your audience interested, publish educational and entertaining information frequently. After targeting the right audience, it generally stores all the information required for social media accounts.
Use hashtags- Utilize hashtags to make your content more visible by doing some research and utilizing pertinent hashtags. As we know content is a very important part of affiliate marketing to share informative and engaging content with the main targeted audience.
Interact with your audience- Engaging in conversation with your followers and responding to comments and messages from your audience is also a major part of affiliate marketing to build better affiliate links.
Collaborate: Form a cross-promotional alliance with other content producers in your specialized area.
Increase your Audience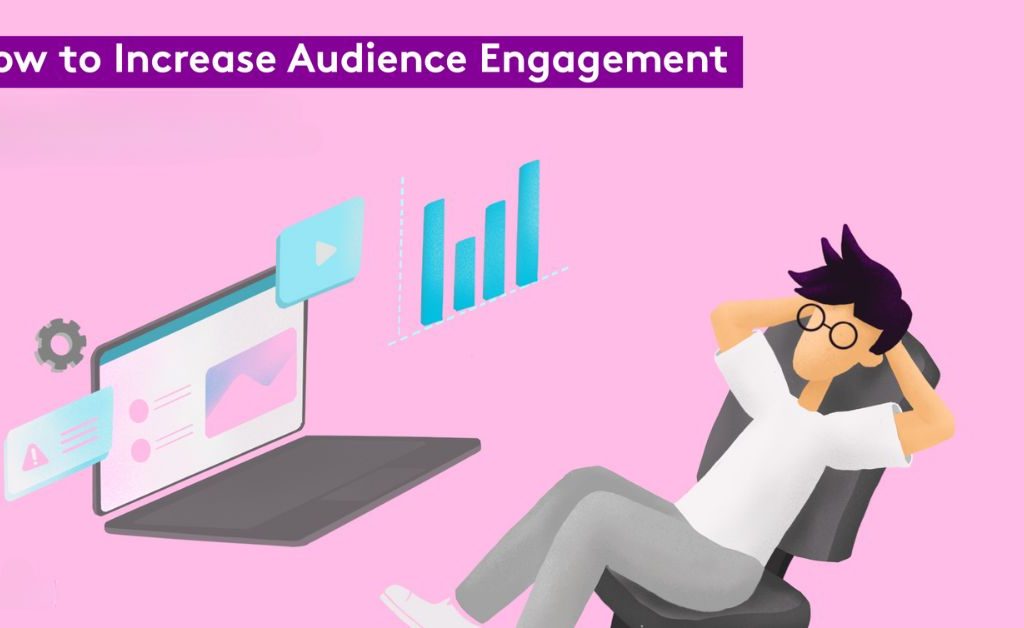 While writing creative content for your own chosen platform, it's a good idea to start preparing a list of emails or SMS. Email lists or SMS lists are a great opportunity to add more value to the targeted audience by building major authority in your chosen niche. There were various ideas that help you get started with the content for your list as included-
Industry news or reports
Links to recent blog entries
Summaries or roundups of interviews
The background of your life or work
Promotional offers
No-cost Digital downloads
There are several email marketing software companies that offer different plans, like Mailchimp, mailer light, etc., when it comes to targeting the email list for free. It is worthwhile to compare options to find the greatest fit. As we all know, email marketing is an economical way to develop a niche market and sell your affiliate items to increase sales. Once you start building trust with your audience, they start promoting high-affiliate programs for earning more income.
Here is a way with which you can easily start Email marketing to generate income as follows-
Developing a Lead Magnet Offer a free resource in exchange for visitors' email addresses
To deliver tailored promotions, divide your email list into segments based on interests, actions, or demographics.
Send your readers enlightening articles, product suggestions, and special offers to add value.
Analyse and Adapt
To get success in affiliate marketing, there is a need to track the progress and follow the strategies according to the process. There were many free tools available for checking website traffic, email campaign performance, and also social media engagement. Here is the best method to check the performance of the website as follows-
To measure how often people used to click on the affiliate links.
Track the percentage of those clicks on which sales can be easily tracked.
Identify which traffic channels are producing the most traffic and implement your most efforts on it.
Always keep a track record of your earnings generated from affiliate commissions.
Hence with the help of affiliate marketing, people can easily adapt their earnings generated from affiliate commissions and also enhance their quality of analyzing and adapting the affiliate commissions generated to grab the thought of getting how to start affiliate marketing with no money.
Be patient and persistent
Last but not least, keep in mind that affiliate marketing is not a quick-money scam. Building a following, earning trust, and beginning to generate various commissions all take time. Be persistent in your efforts while exercising patience. In affiliate marketing, consistency is essential for long-term success.
Conclusion
In conclusion, if you're prepared to put in the time, effort, and creativity necessary, you can easily adopt the method of how to start affiliate marketing with no money, it is a challenging task, but it's entirely possible with the right mindset. You can easily focus on your learning and various marketing methods to grow your affiliate business over time. You may start from zero and create a profitable affiliate marketing business by picking the appropriate niche, producing worthwhile content, optimizing for SEO, utilizing social media, and using email marketing. Keep in mind that affiliate marketing success needs commitment and perseverance, so hold onto your goals and continue to learn as you go. You can successfully use affiliate marketing to generate passive money with a little time and effort for greater success.